Gone are the days when you were a Black Cap or Springboks fan and did not have to worry about losing if your teams played against Argentina in the rugby international game.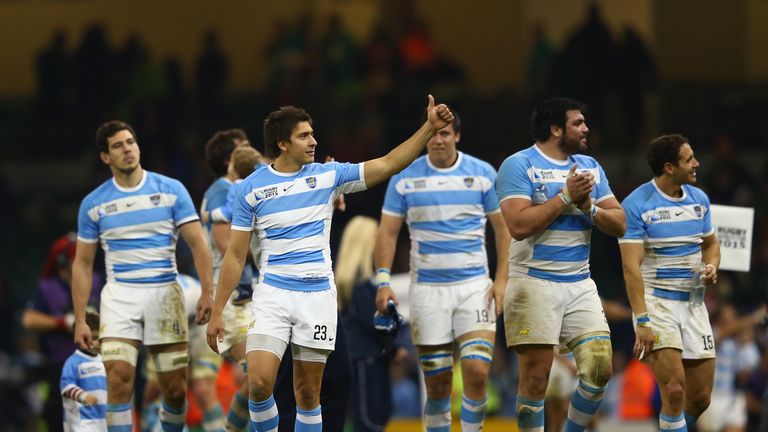 Argentineans are slowly but surely embracing rugby and the support for their rugby team is far better than it was before. Rugby is getting hugely popular in Argentina and one day will come when Argentineans is passionate about rugby like they are for football.
The national rugby team of Argentina has a nickname Los Pumas and the team normally plays in the sky blue and white jerseys, which is like their National football team jersey. Argentina entered the international rugby union fray in 1910. At present, the team is ranked as the fifth best team in the international rankings. Every team is wary of the power and the prowess of the Argentinean team and one their given day, they can easily knock down top opponents like Australia and New Zealand.
The Argentinean Rugby Union team played their best at the 2015 World Cup and they're showing at this World Cup was the best that they had achieved in their World Cup history. Before the World Cup, they played at their best to enter the semi finals of the Rugby Championships. This was followed by another semifinal appearance at the 2015 World Cup. The Argentineans started 2015 World Cup against favorites New Zealand and gave them a tough fight before losing 26-16. They went on to beat Ireland in the quarters and faced Australia in the semis that were won by Australia.
Argentina showed their class and renewed form at the recently concluded 2016 Rio Olympics. They finished in the second position at the end of the group stage and qualified for the quarter finals. They were defeated 5-0 by Great Britain in the quarter finals and then beat Australia 26-21 in the 5th to 8th place standing game. They finally lost to New Zealand in the 5th place play off 17-14 to finish the Olympics run in the 6th position.